This question, from a member of our Hair Restoration Social Community and Discussion Forums, was answered by Coalition hair transplant surgeon Dr. Glenn Charles:
About a month and a half ago I noticed that my hair doesn't have the volume it used to have. I thought it was just because of a change of shampoo. But during the coming weeks I noticed it has less and less volume. Now my hair has gone so thin you can see my scalp in daylight. I went to a hair specialist and he told me he thinks it is telogen effluvium but he'll run a test next week.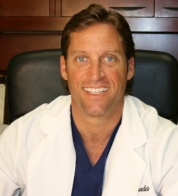 I would really take a good look at your overall diet and nutrition. Significant hair loss occurring in a short period of time often can be slowed down and sometimes corrected by improving a patient's general health. Have you considered a serious detoxification which would include intestinal, Candida, liver, heavy metal and parasite cleansing?
I cannot guarantee that this would have a strong effect on your balding but it might and it will definitely make you healthier!
Dr. Glenn Charles
—-
David – aka TakingThePlunge
Assistant Publisher and Forum Co-Moderator for the Hair Transplant Network, the Hair Loss Learning Center, the Hair Loss Q&A Blog, and the Hair Restoration Forum
Get Proven Hair Loss Treatments at the Best Prices by visiting our new Online Hair Loss Product Store
Technorati Tags: telogen effluvium, hair loss, balding