This question comes from a member of our Hair Loss Social Community and Discussion Forums:
I underwent hair transplant surgery 9 days ago,  and was told by day 7 I could start playing basketball again. Tonight during a game, I was hit in the head pretty hard and although I never bled, the implanted scalp was red and irritated, almost like a rug burn, and it looks like a couple of the "stubbly" follicular unit grafts fell out. Did I lose a graft?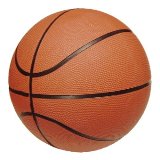 The general rule is that between days 7 – 10 (with most hair restoration experts agreeing on 7) the grafts should be fully "rooted" and dislodging them should no longer be an issue. Because it had been 9 days since your hair transplant, chances are that the grafts were fully anchored and you may have lost a hair shaft, but no follicles (the important aspect of a follicular unit graft), especially if you didn't notice any blood.
However, if you'd like further confirmation, I highly recommend contacting the clinic where you underwent hair restoration surgery and asking them directly.
_______________
Blake Bloxham – formerly "Future_HT_Doc"
Editorial Assistant and Forum Co-Moderator for the Hair Transplant Network, the Hair Loss Learning Center, the Hair Loss Q&A Blog, and the Hair Restoration Forum
Follow our community on Twitter
Watch hair transplant videos on YouTube
Get Proven Hair Loss Treatments at the Best Prices by visiting our new Online Hair Loss Product Store
Technorati Tags: Hair Loss, hair transplant surgery, follicular unit grafts, hair restoration, grafts, hair transplant, hair restoration surgery