This question comes from a member of the Hair Restoration Discussion Forums:
For the past few months, I've use Propecia to battle my ongoing hair loss. It's working well, but I'm considering adding some herbal hair loss medications, particularly He shou wu (Fo-Ti). Does anyone know if these herbal medications negatively interfere with finasteride?
He shou wu, also known as Fo-Ti, is a native Chinese plant used by many for anti-aging purposes. In fact, the Chinese name Fo-Ti translates to "black-haired Mr. He" – an old, Chinese villager who allegedly used the root to change his grey hair black! In modern times, Individuals utilize the herb to prevent pre-mature aging, grey hair, certain sexual dysfunctions, and increase overall vitality and strength.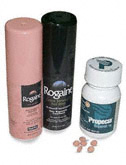 However, despite centuries of usage, Fo-Ti has only demonstrated a slight ability to lower cholesterol levels and improve immune function. Additionally, no legitimate studies on the effectiveness of Fo-Ti in humans exist, and possible side-effects include diarrhea, limb numbness and, in some severe cases, liver complications.
Frankly, it's unclear (but unlikely) that He shou wu would interact with your Propecia regimen. However, because of unproven results, untested usage, and potential side-effects, it may not be an effective or recommended therapy in general (especially for hair restoration). Furthermore, proven medications, such as minoxidil (or Rogaine) will most likely produce a much more consistent, safe result and are usually suggested before alternative medications like Fo-Ti. I recommend consulting with one of our  recommended hair restoration physicians (to further address any concerns) and consider adding minoxidil to your hair loss regimen.
_______________
Blake – aka Future_HT_Doc
Editorial Assistant and Forum Co-Moderator for the Hair Transplant Network, the Hair Loss Learning Center, the Hair Loss Q&A Blog, and the Hair Restoration Forum
Follow our community on Twitter
Watch hair transplant videos on YouTube
Technorati Tags: Propecia, hair loss, herbal hair loss medications, He shou wu, Fo-Ti, finasteride, hair restoration, minoxidil, Rogaine