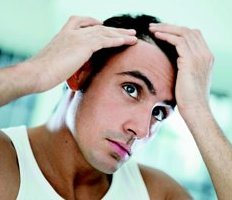 The decision to undergo hair transplant surgery is a difficult one. Although this decision is "tough", many patients find another decision even more troubling: whether or not to tell people they surgically restored their hair
For quite some time, many patients hid the fact that they underwent surgery. These patients believed society "judged" them and felt the urge to keep their procedure a secret. However, according to Coalition hair transplant surgeon Dr. Alan Feller, the perception of hair restoration surgery may be changing for the better.
When asked about the changing attitudes and perceptions, Dr. Feller stated:
Twenty years ago NOBODY discussed their hair procedure – even with their family. If the main door to the clinic opened during consultation (as indicated by a loud beep so the secretary knew someone was coming in) the patient dove under the table.
Ten years ago it was accepted within the family and close friends, and when the main door to the clinic opened there was really no reaction on the part of the patient during consultation.
Today getting a hair transplant is seen as a badge of honor. A "can do attitude" to simply fix something that has "worn" out. When the clinic door opens the patient in consultation usually has no problem commiserating with that person and supporting each other. This is probably due to the effect online forums like the Hair Restoration Network have had on people in general who now know they are far from being alone or being vain.
You see, hair loss is not a weakness nor is it your "fault." It's just something that happens in life that usually can be dealt with. No different than near sightedness or being overweight.  A problem that is "fixable".
Such is the evolution of hair transplantation. 
Hopefully, this positive change in attitude and perception will continue as time goes on!
________
Blake Bloxham – formerly "Future_HT_Doc"
Editorial Assistant and Forum Co-Moderator for the Hair Transplant Network, the Hair Loss Learning
Center, the Hair Loss Q&A Blog, and the Hair Restoration Forum
Follow our community on Twitter
Watch hair transplant videos on YouTube
Technorati Tags: hair transplant, hair transplant surgeon, hair restoration, hair loss, hair transplantation