This question, from a member of our Hair Restoration Social Community and Discussion Forums, was answered by Coalition hair transplant surgeon Dr. Glenn Charles:
I know a number of people on the Hair Restoration Forum and Social Network have had Platelet Rich Plasma (PRP) and a few recommended hair restoration physicians are offering it. So, there should be a good amount of information available about its effectiveness for treating hair loss. What is the verdict?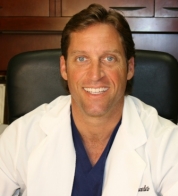 I admit that some of my PRP patients did not have any visible new hair growth after 6-8 months. I have also had some patients that truly believe the treatment increased the density in certain areas and improved the texture of the hair as well. However, I agree there   is still not a lot of concrete evidence and the verdict is still out.
Some patients really want to try every non-invasive option to treat their balding before opting for hair transplant surgery as a last resort. PRP is one of the non-surgical options that some hair restoration physicians offer. I tell all my PRP patients that there is a chance that they may not be able to obtain significant results or notice any real visible hair growth.
Dr. Glenn Charles
—-
David – aka TakingThePlunge
Assistant Publisher and Forum Co-Moderator for the Hair Transplant Network, the Hair Loss Learning Center, the Hair Loss Q&A Blog, and the Hair Restoration Forum
Get Proven Hair Loss Treatments at the Best Prices by visiting our new Online Hair Loss Product Store
Technorati Tags: Platelet Rich Plasma, PRP, hair restoration, hair loss, hair growth, balding, hair transplant