This question, from a member of our hair loss social community and discussion forums, was answered by Coalition hair transplant surgeon Dr. Glenn Charles:
I'm a little over two months post-op and I still have a lot of crusting/scabbing on my head. I've been running my hands over my scalp and kind of peeling off the looser stuff. Is this bad? It just seems like two months after my hair transplant I shouldn't be having this stuff. Here are some pics.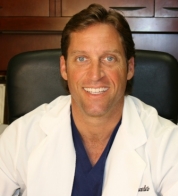 You are not losing follicular unit grafts this far post-op. It looks like very dry scalp. Nizoral shampoo may help. It also never hurts to visit or speak with your hair restoration physician to make sure you are progressing on schedule.
Dr. Glenn Charles
—-
Technorati Tags: hair loss, hair transplant, follicular unit, Nizoral, hair restoration