This question, from a member of our hair restoration social community and discussion forums, was answered by Coalition hair transplant surgeon Dr. Glenn Charles:

I'm booked to have a hair transplant at the end of this month and have been purchasing a few products for my post op care. I've seen on various hair loss forums that Emu Oil is recommended (as well as Aloe Vera) to be applied to the recipient site to reduce redness/irritation/scabbing and to the donor site to help the healing of the scar. Also talk that Emu Oil may stimulate early hair growth?

I've just bought a product called Blue Ease cream which contains Emu Oil, MSM, Aloe Vera, Vitamin C, E, nettle extract and witch hazel antiseptic. Sounds like a perfect combination to help the healing process! However, there are various other ingredients like alcohol and capsicum that I think may be too harsh on the newly transplanted grafts.

Ingredient list as follows:
Aloe Vera Gel, Emu Oil, 8D-Alcohol 40-B, Glucosamine Sulphate, Dimethyl Sulphone (M8M), Olearesia of Capalcum, Arnica Extract, Sortbital, Chondroitin Sulpate, Menthol, White Nettle Extract, Cerbomer, Witch Hazel, Coriander Oil, Willow Bark Extract, Propylene Glycal, Methylparaben, Propylparaben, Diazolldinyl Urea, Chamamila, Marigold Extract, Triathanolamine, Ascorbyl Paimitate (Vitamin C), Tocopharol Acetata (Vitamin E), Fragrance, Color (Brilliant Blue).

I was wondering whether anyone had experienced this product. Would it be safe to use or should I play it safe with just Aloe Vera, or should I mix Aloe Vera and PURE Emu Oil?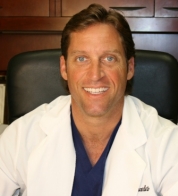 I would be careful and consider not putting too many products on the transplanted area post-op. There is a product call ASEA that you can spray on the transplanted area and also drink that I have found to reduce the incidence of post operative redness and swelling. I also provide my patients with H2Ocean spray that contains purified ocean water and lysosymes which I think really promotes wound healing.
Dr. Glenn Charles
—-
David (TakingThePlunge)
Editorial Assistant and Forum Co-Moderator for the Hair Transplant Network, the Coalition Hair Loss Learning Center, and the Hair Loss Q & A Blog.
To share ideas with other hair loss sufferers visit the hair loss forum and social community
Get Proven Treatments at the Best Prices by visiting our new online hair loss treatment shop.
Watch hair transplant videos on YouTube
Follow us on: Facebook | Twitter | YouTube
Technorati Tags: hair restoration, hair transplant, hair loss, MSM