This question, from a member of our Hair Restoration Social Community and Discussion Forums, was answered by Coalition hair transplant surgeon Dr. Michael Beehner:
I'm scheduled for a follicular unit extraction (FUE) hair transplant and plan to go quite conservative. I'm a 3A-4 on the Norwood Scale for hair loss and having frontal and hairline work.

I'm trying to figure out how high a hairline I can go with that will still look good. Reasons for conservative approach are average donor density, and I'd like to have age appropriate hairline in 20 years. Are there any pics or forums detailing the height of hairlines or size of foreheads? I've searched the forums but can't find any such threads? Thanks!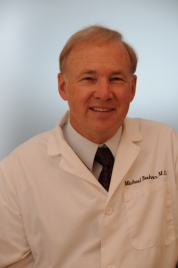 I do think there is a point at which the hairline is too high and it isn't worth even transplanting, because you are not truly framing the face at that height. I almost never place a hairline higher than 8cm above a line across the top of the eyebrows. My average for all comers is between 6.5 and 7.5, with 7cm being the commonest height.
Two factors that weigh heavily on where that line should be are the age of the patient and how far forward the side temple hair projects forward. If the patient is young and there are signs that they are going to someday be very bald and the temple hair is thinning also, then I will often put it up near 7.5-8cm. On the other hand, if the man is 50 and his temple hair is way forward and the area that is thinning is already down at 5cm above the eyebrows, then I'll just continue his hairline there.
It has to be individualized and evaluated for each patient by a hair restoration physician who has extensive experience.
Dr. Mike Beehner, M.D.
—-
David (TakingThePlunge)
Editorial Assistant and Forum Co-Moderator for the Hair Transplant Network, the Coalition Hair Loss Learning Center, and the Hair Loss Q & A Blog.
To share ideas with other hair loss sufferers visit the hair loss forum and social community
Technorati Tags: follicular unit extraction, FUE, hair transplant, Norwood Scale, hair loss, bald, hair restoration