I'm 25 years old and my doctor recommended Rogaine( minoxidil) for my hair loss but people tell me it doesn't work. I am also not sure if I'm willing to take Propecia (finasteride) because I'm afraid of the possible side effects such as erectile dysfunction. Should I consider a hair transplant instead?
This hair loss question was answered by  Dr. Glenn Charles of Florida who is a member of the Coalition of Independent Hair Restoration Physicians.   His professional answer is below.
You should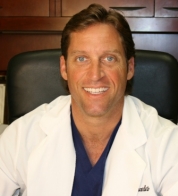 definitely consider Propecia and or Rogaine to slow down the hair loss. There is even a chance that you could get some improvement without surgical hair restoration. At least give it a try. If you have any side effects then simply discontinue use. The surgical option will still be available.
Doing follicular unit hair transplantation in the crown on a 25 year old patient without even trying some non-surgical hair restoration options would not be very wise.
Dr. Glenn Charles, FL
—-
David – aka TakingThePlunge
Assistant Publisher and Forum Co-Moderator for the Hair Transplant Network, the Hair Loss Learning Center, the Hair Loss Q&A Blog, and the Hair Restoration Forum
Follow our community on Twitter
Watch hair transplant videos on YouTube
Technorati Tags: Rogaine, minoxidil, Propecia, finasteride, hair transplant, hair loss, hair restoration, follicular unit hair transplantation