This question, answered by Coalition hair transplant surgeon Dr. Scott Alexander, was asked by a member of our Hair Loss Social Community and Discussion Forums:
My hair transplant surgeon's written instructions said to put Neosporin on both the scar and the recipient area after surgery. Is this unorthodox advice? I understand scars are supposed to heal better when you put Neosporin on because it keeps the area moist. Neosporin is really hard to get out of hair by the way.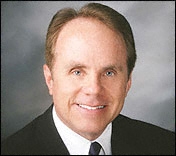 When it comes to Neosporin or Bacitracin, I only recommend it being used day 6 post-op and never immediately after hair restoration surgery. It is an option to my patients to use it or not. The reason to use it is to soften up the scabs in the recipient area and help them come off.
Patients are instructed to apply the Neosporin over the grafted area for 30 minutes to an hour before their shower and then use lots of shampoo and water to wash the ointment out. As far as the incision goes, I instruct patients to keep the area clean and dry during the entire week that the stitches are left in.
Dr. Scott Alexander
—-
Technorati Tags: Hair Loss, hair transplant, hair restoration