Coalition member Dr. Glenn Charles has a excellent reputation for performing ultra refined hair transplants with world class results. His dedication to patient care is further demonstrated by his regular participation in answering hair loss related questions on our discussion forum and popular Hair Loss Q&A Blog.
For your viewing pleasure, Dr. Charles will be performing two hair transplant surgeries on twin brothers using Platelet Rich Plasma (PRP) live via webcast.
The dates and times of the procedures are as follows:
Procedure 1: Tuesday, December 15th – 10:00am to 3:00pm EST
Procedure 2: Thursday, December 17th – 10:00am to 3:00pm EST
Be sure to tune in at the above times for a live demonstration of ultra refined hair transplant surgery using PRP  technology.
Direct communication with the good doctor is possible during the live surgeries. To get immediate answers to your questions dial 1-866-395-5544 during the dates and times of the procedures listed above.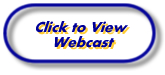 Bill Seemiller
Associate Publisher/Editor
Technorati Tags: hair loss, Dr. Charles, hair transplant, PRP, Bill Seemiller