So I've had one of the worst cases of hair loss that I have ever seen on someone my age. My hairline started to go back when I was just 16/17 years old. Now I'm 19 and beginning to weigh out my options.

I now regularly take Biotin (3K MG) and a DHT blocker. Also just started using Rogaine extra strength for the top of my hair to try and fill it out. For my hairline, which is my main issue and bugs me day in and day out, I'm gonna use Rogaine Foam. I am also strongly considering a hair transplant to fill out my hairline on the sides and just keep taking further steps to keep the hair I have now.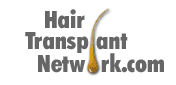 I believe you are too young for hair transplant surgery at this time. You will likely lose more hair and restoring your juvenile hairline will almost certainly result in a lack of donor supply to address future hair loss.
Planning for a successful hair transplant means a delicate balance between the area that needs to be covered and the available donor supply. This also means that many surgical hair restoration patients must choose between density and coverage.
It's commonly said that we can lose up to 50% of our natural density before thinning hair becomes obvious. Hair transplant surgery typically tries to restore about 50% density. You have to think about what happens if you use a large number of grafts creating a low, juvenile hairline and then continue to go bald behind the transplant? You may very well need to follow up that hair transplant with another and then another or risk having an isolated and unnatural looking island of hair on your head. You could very well run out of grafts before you achieve a normal and natural appearance.
There is no set age when hair transplant surgery is appropriate. The problem for very young guys is that they typically want that super low and youthful hairline that most of their friends have and it's just not realistic for most balding guys. Creating a mature hairline with surgery leaves more to address crown hair loss in the future.
The best thing you can do right now is to try and preserve as much heir as you can with Propecia (finasteride). When combined with Rogaine (minoxidil), this is the best medical hair loss treatment currently available.
There is no harm in consulting with a doctor at any age. The hair restoration physicians recommended by the Hair Transplant Network are ethical and will give it to you straight. I would say to try consulting with at least three and get a big picture of where you are, where you may be headed and what your best options are now and in the future.
—-
David (TakingThePlunge)
Editorial Assistant and Forum Co-Moderator for the Hair Transplant Network, the Coalition Hair Loss Learning Center, and the Hair Loss Q & A Blog.
To share ideas with other hair loss sufferers visit the hair loss forum and social community
Technorati Tags: Biotin, DHT, Rogaine, Rogaine Foam, hair loss, hair transplant, hair restoration, thinning hair, bald, balding, Propecia, finasteride, minoxidil, hair loss treatment