I'm a youthful 58 year old African-Caribbean woman, London based, who's losing hair at the front and hating it!

I'm considering a hair transplant but scared! I'm wondering whether some surgeons are better and more experienced than others with Afro hair? And whether FUE or strip surgery would give better results or not for my type of hair? And whether being female has any particular implications? What can go wrong?

I'm at the start of my hair restoration journey, and any observations /comments/stories would be very welcome!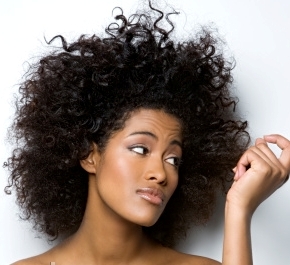 These are excellent questions. When it comes to hair transplant surgery in general, men are more often better candidates than women due to their typical balding patterns. Male hair loss patterns are described by the Norwood Scale while typical female hair loss patterns are described on the Ludwig Scale.
When hair loss is diffuse and affects the "permanent zone" at the rear and sides of the head, surgical hair restoration is typically not a good option. However, some women may lose hair mostly in the front as you have described and may be good candidates for surgery. The best way to find out is to consult with a skilled and experienced hair transplant surgeon.
When it comes to African hair in particular, there are other considerations. Follicular unit extraction (FUE) can be tricky with African hair due to the curl of the follicle. When follicles curl below the skin, it is difficult to effectively harvest them with a punch without transecting and killing the graft. Recently, Dr. Mike Vories started an interesting discussion regarding these difficulties that includes some nice images of extracted grafts. You can read this discussion here, FUE with African American Hair.
—-
David (TakingThePlunge)
Editorial Assistant and Forum Co-Moderator for the Hair Transplant Network, the Coalition Hair Loss Learning Center, and the Hair Loss Q & A Blog.
To share ideas with other hair loss sufferers visit the hair loss forum and social community.
Technorati Tags: hair transplant, hair restoration, balding, Norwood Scale, female hair loss, Ludwig Scale, hair loss, Follicular unit extraction, FUE