I won't use names of any hair restoration surgeons but I am trying to get some information. I have done research and hair transplant is the way I will go. I have had consultations with doctors in Turkey, Seattle and in New York. I have been given $13,000, $11,000, and $2,500 dollar choices as far as price.

The general consensus is that I need around 3,000 to 5,000 grafts. The thing that worries me is the drastic price variations: $2,500 in Turkey and $13,000 here in the states. I guess the big question is, the way I'm leaning is Turkey so I guess I'd like more information from others regarding Turkey specific to prices.

I saved up $5,500 for surgery including airfare. I have been to 36 countries so I'm not afraid to travel. I'm looking for quality at the best price. Please help.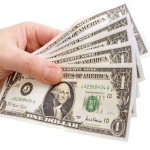 Cost vs. quality is a common concern and frequent topic of discussion on our hair loss forum. What you'll find is that the most expensive hair transplant surgeon is not necessarily the best and the least expensive is not necessarily the worst.
Being well-traveled, I'm sure you're aware that factors regarding cost like average wage, insurance, rent, training, etc. vary widely from country to country. Thus, patients willing to travel can find exceptional work at appealing prices, even when factoring in travel expenses.
Most importantly, take the time to carefully research and choose a physician that you trust. Cost should be secondary to the skill of the surgeon. We do our best to take the risk out of the equation by pre-screening and recommending hair transplant surgeons all over the world. You may wish to review our recommendation criteria.
You can also schedule free online consultations with the recommended physicians of your choice.
—-
David
Editorial Assistant and Forum Co-Moderator for the Hair Transplant Network, the Coalition Hair Loss Learning Center, and the Hair Loss Q & A Blog.
To share ideas with other hair loss sufferers visit the hair loss forum and social community.
Technorati Tags: hair restoration, hair transplant, hair loss