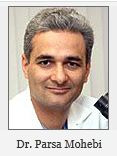 In May of this year, recommended hair transplant surgeon Dr. Parsa Mohebi of US Hair Restoration in Los Angeles, attended the ISHRS 2nd Mediterranean FUE Workshop in Madrid, Spain.  The three day workshop focused on the specialized donor harvesting technique of follicular unit extraction (FUE) and included 9 live surgical procedures by some of the world's finest FUE practitioners.  The following is a summary of the FUE hair transplant workshop according to Dr. Mohebi.
The program began with an introduction and welcome by Drs. Jose Lorenzo and Alex Ginzburg. After a brief discussion of the evolution of follicular unit extraction as a hair restoration procedure, each peer session instructor summarized the following methodologies and instrumentation that would be demonstrated during the live surgical presentations.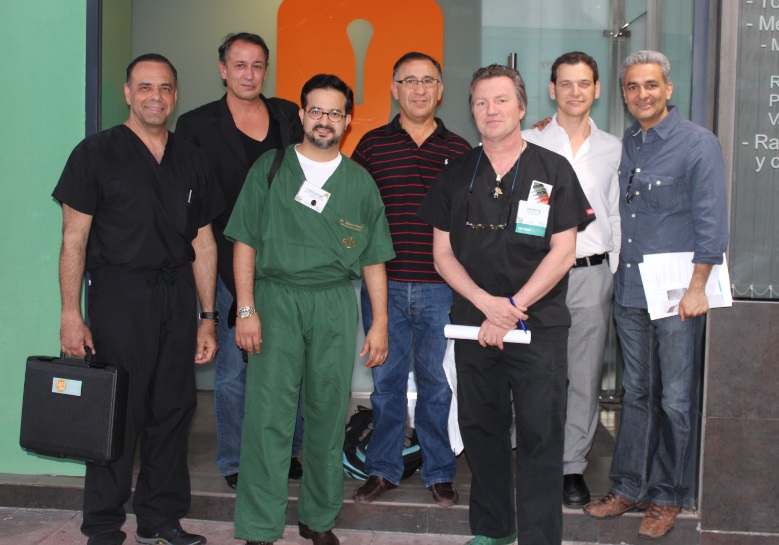 FUE Research Committee Members from left to right: Drs. James Harris, Bijan Feriduni, Marcio Crisostomo, Alex Ginzburg, Jean Devroye, Jose Lorenzo and Parsa Mohebi
There was also an interesting panel discussion on selection criteria in FUE procedures, including the quality of donor area and the potential complications and disadvantages of FUE.
Additional live sessions were conducted on succeeding days by Coalition physicians Dr. Bijan Feriduni and Dr. Jean Devroye as well as Dr. Koray Erdogan. The intricacies of placing the grafts with implanter were demonstrated and discussed in these cases.
The tremendous commitment and dedication by the coordinators and presenters of the ISHRS 2nd Mediterranean FUE Workshop proved to be a worthwhile and beneficial service for the attendees and the future of FUE in the surgical treatment of hair loss.
—-
David (TakingThePlunge)
Editorial Assistant and Forum Co-Moderator for the Hair Transplant Network, the Coalition Hair Loss Learning Center, and the Hair Loss Q & A Blog.
To share ideas with other hair loss sufferers visit the hair loss forum and social community
Technorati Tags: hair transplant, ISHRS, FUE, follicular unit extraction, FUE hair transplant, ARTAS, hair loss