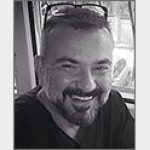 Recommended hair transplant surgeon Dr. Koray Erdogan of Istanbul, Turkey presents his new and innovative solution to placing delicate FUE (follicular unit excision) grafts without damage. The graft placement tool, called "Keep", allows for placement of the grafts without touching them or forcing them in place.
Dr. Erdogan reports 15% better hair growth when using keep to place FUE grafts.
For more information, view the video below.
David
Editorial Assistant and Forum Co-Moderator