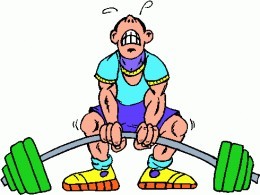 Is your diet and exercise regimen causing thinning hair? Each year, millions of men and women across the globe begin fitness programs in pursuit of better health and a slimmer waistline. Some of them will also experience hair loss. Is this balding purely coincidence or is there a connection?
Men in particular often worry about the effects that consuming whey protein along with heavy weight lifting may have on testosterone production and ultimately DHT (the hormone responsible for androgenic alopecia). But if there is a link, why aren't all professional athletes bald?
To learn more about the connection between diet, exercise and hair loss along with real solutions to help halt hair loss and regrow hair read the article:
Does Regular Exercise and Weight Lifting Cause Hair Loss?
—-
David (TakingThePlunge)
Editorial Assistant and Forum Co-Moderator for the Hair Transplant Network, the Coalition Hair Loss Learning Center, and the Hair Loss Q & A Blog.
To share ideas with other hair loss sufferers visit the hair loss forum and social community
Get Proven Treatments at the Best Prices by visiting our new online hair loss treatment shop.
Watch hair transplant videos on YouTube
Follow us on: Facebook | Twitter | YouTube
Technorati Tags: exercise, thinning hair, hair loss, balding, whey protein, weight lifting, androgenic alopecia, bald, regrow hair