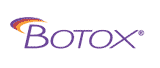 For aging men and women, Botox has been a Godsend to help with wrinkles and help make them appear younger than they are. Recently, Fox News presented a story that Botox may actually be able to potentially stop and reverse hair loss.
Like anything else in the media, it's important to read "big news" with a critical mind and look for proof before buying into any potential false hype.
On this hair loss forum topic, see what veteran hair transplant patients and expert hair restoration physicians have to say on whether or not Botox may be a viable hair loss treatment.
Bill
Associate Publisher/Editor
Technorati Tags: Botox, Fox News, hair loss, hair transplant, hair restoration, hair loss treatment