This question, from a member of our Hair Loss Social Community and Discussion Forums, was answered by TheHairUpThere – a consultant for Coalition hair transplant surgeons Dr. True and Dr. Dorin:
I'm a female hair loss sufferer looking to lower my hairline and I'm wondering which method, follicular unit transplantation (FUT) or follicular unit extraction (FUE) would be better for the procedure? What are the pros and cons of both methods?
You can do either procedure, both will grow the same way, but FUE does have a smaller yield about 10-20% but that number can be lower if you have good quality skin and grafts.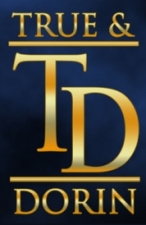 The FUE scars are very small white dots, and you won't notice them unless you plan on shaving your head, which I'll assume you don't. The scar from the FUT is a thin linear scar that can go from ear to ear, but again you will not notice this scar unless you shave your head, most men can get away with shaving to a level #3 on a razor with it being undetectable.
FUE and FUT are both very natural looking as the transplanting process is exactly the same it is only the extraction part that is different. Most people choose FUT over FUE because of the cost difference, but women have to think about the extraction process because with FUE you have to shave the donor area, and for large treatments you will have to shave the entire back of the head from ear to ear so most women tend to shy away from FUE for those reasons.
TheHairUpThere
_______________
Blake – aka Future_HT_Doc
Editorial Assistant and Forum Co-Moderator for the Hair Transplant Network, the Hair Loss Learning Center, the Hair Loss Q&A Blog, and the Hair Restoration Forum
Follow our community on Twitter
Watch hair transplant videos on YouTube
Get Proven Hair Loss Treatments at the Best Prices by visiting our new Online Hair Loss Product Store
Technorati Tags: Hair Loss, hair transplant surgeon, female hair loss sufferer, hairline, follicular unit transplantation, FUT, follicular unit extraction, FUE, FUE scar