I'm 33 years old and I am thinking about hair transplantation, but I am confused in choosing between FUE and strip and also would like to know if there are any serious side effects in the future after hair transplant surgery.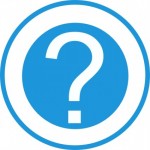 Follicular unit extraction and follicular unit strip surgery (FUSS) are both excellent procedures the can produce natural and undetectable results. However, each procedure has its pros and cons. There is not one that is better than the other in all circumstances.
Volumes can and have been written regarding these two techniques. But, in a nutshell, Strip surgery can typically yield more grafts in a single session and offer a higher average success rate in terms of the number of grafts that survive and grow. The downside for some guys is that it results in a linear scar often stretching from ear to ear that requires hair to be a bit longer for concealment purposes.
With FUE, follicular unit grafts are harvested individually using a small punch. This is much more labor intensive. Depending upon the tools used and the expertise of the hair restoration physician and staff, maximum grafts per session may vary from as low as 1,000 grafts to as high as 3,500 with a very high rate of success.
Due to the method of harvesting, scarring from FUE is in the form of very tiny dots that may be virtually invisible even when the hair is buzzed very short. This appeals to many younger men who like to wear their hair short.
If you  have not already done so, I suggest taking some time to search our hair loss forum for information on each of these procedures and also consult with a few recommended hair transplant surgeons.
There is a lot to know about hair transplant  surgery in general and you will find that patients are very passionate about recommending one procedure or doctor over another. Ultimately, you will need to decide which surgeon and procedure is best for you after careful research.
In terms of side effects, I'm not sure what you mean. Like any surgical procedure there are potential risks such as infection, pain and other complications. In rare cases I've heard patients complain of long-term or permanent numbness in the donor area. But, when performed by a skilled and experienced hair transplant surgeon, the procedure is quite safe and offers a high success rate.
David
Editorial Assistant and Forum Co-Moderator for the Hair Transplant Network, the Coalition Hair Loss Learning Center, and the Hair Loss Q & A Blog.
To share ideas with other hair loss sufferers visit the hair loss forum and social community.
Technorati Tags: hair transplantation, FUE, hair transplant, Follicular unit extraction, follicular unit strip surgery, FUSS, hair restoration