This question, from a member of our Hair Loss Social Community and Discussion Forums, was answered by Coalition hair transplant surgeon Dr. Michael Beehner:
I have two scars from three hair transplants. I am very happy with the results, but I am thinking about having another procedure. My last procedure was almost 10 years ago and FUE procedures weren't so amazing like today's results. What do you think? Another strip or FUE procedure?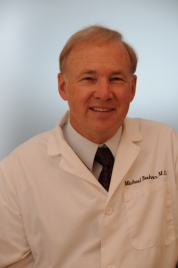 I assume you mean that the two hair transplant strip scars are "stacked" on top of each other. It is totally unrealistic to assume that they can both be cut out and the bottom edge of the lower scar and the upper edge of the upper scar can be brought together. That virtually never happens, unless you went to the extent of using a balloon expander.
What you don't want to do is take any of the hair that lies between the two scars, as this hair directed downward is your savior for camouflaging the bottom scar. If you take any of this hair, you will create the visual image of the two scars being one massive, ugly scar.
Another thing I try to do in those situations is, when doing follicular unit extraction, is not to do the FUE in the 1/4 inch or so above either scar, so that area of hair has maximal density for camouflaging the scar below it.
If there is sufficient laxity and there is a pretty good height of "good" donor hair either above the top scar or below the bottom one, taking another narrow strip at one of these places is the best course of action, during which you can have that scar excised also if it is slightly wide.
Dr. Mike Beehner, M.D.
—-
David (TakingThePlunge)
Editorial Assistant and Forum Co-Moderator for the Hair Transplant Network, the Coalition Hair Loss Learning Center, and the Hair Loss Q & A Blog.
To share ideas with other hair loss sufferers visit the hair loss forum and social community
Technorati Tags: Hair Loss, hair transplants, FUE, transplant strip, follicular unit extraction