I phoned a clinic about getting hair transplants and they said I will lose my grafts after surgery and then they will grow back in a year.  Is this true or is this a bad place to go?  How do I select a quality hair transplant doctor?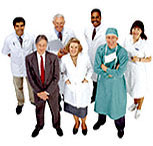 The hair restoration clinic you spoke with has given you the correct information. However, it's not the grafts you will lose but the hair follicles in them. Once the follicular unit grafts are transplanted, the existing hair follicles will shed in the first few weeks. Three to four months after surgery, those hairs will start a new growth cycle and begin to grow. It takes up to one full year to see the finals results of a hair transplant.
You are encouraged to research all physicians you are considering. Hair transplant surgery is not something to jump into lightly. While there are many hair restoration surgeons around the world performing state of the art ultra-refined follicular unit hair transplantation there are many more performing outdated procedures or doing just plain subpar work. You only get one shot at a first hair transplant and you don't want to end up a repair patient.
I suggest checking out our list of prescreened hair restoration physicians for a quality clinic near you.
Before moving forward with surgery, I also suggest you spend a great deal of time researching on our hair loss forum. You will find lots of knowledgeable and helpful members including many of the world's leading hair restoration surgeons ready and willing to answer your questions.
You may also find the following articles helpful.
Preparing for a Hair Transplant: How to do the Research
How to Choose the Right Hair Transplant Doctor for You
—-
David (TakingThePlunge)
Editorial Assistant and Forum Co-Moderator for the Hair Transplant Network, the Coalition Hair Loss Learning Center, and the Hair Loss Q & A Blog.
To share ideas with other hair loss sufferers visit the hair loss forum and social community
Get Proven Treatments at the Best Prices by visiting our new online hair loss treatment shop.
Watch hair transplant videos on YouTube
Follow us on: Facebook | Twitter | YouTube
Technorati Tags: hair transplants, hair transplant doctor, hair restoration, follicular unit, Hair transplant, hair transplantation, hair loss