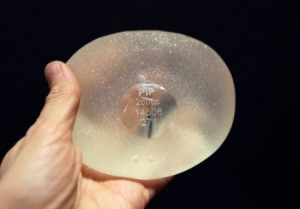 Hair loss is not a condition often attributed to surgical breast enhancement. However, Andrea Hayman, a 38 year old mother-of-two claims that her breast implants have not only resulted in thinning hair but also insomnia and a variety of other ailments.
The cause of Ms. Hayman's trauma is her Poly Implant Prothèse (PIP) breast implants. These controversial silicone implants have been known to rupture causing a danger to women's health and were taken off the market in 2010. It is estimated that around 400,000 women worldwide still have PIP implants.
To read more about Andrea Hayman's experience and the dangers of Poly Implant Prothèse implants read the article, 'My breasts are ticking time bombs': Mother reveals PIP implants have caused hair loss and insomnia.
Most hair loss is the result of androgenic alopecia (genetic balding). However, women with or without breast implants may experience thinning hair for a variety of reasons. If you are a female hair loss sufferer, consult your doctor immediately.
—-
David (TakingThePlunge)
Editorial Assistant and Forum Co-Moderator for the Hair Transplant Network, the Coalition Hair Loss Learning Center, and the Hair Loss Q & A Blog.
To share ideas with other hair loss sufferers visit the hair loss forum and social community
Get Proven Treatments at the Best Prices by visiting our new online hair loss treatment shop.
Watch hair transplant videos on YouTube
Follow us on: Facebook | Twitter | YouTube
Technorati Tags: Hair loss, breast enhancement, breast implants, thinning hair, Poly Implant Prothèse, PIP, androgenic alopecia, balding