Can the hair loss treatments Propecia (finasteride) and Avodart (dutasteride) increase risks of cancer?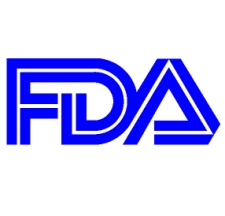 Last week, the U.S. Food and Drug Administration (FDA) released a statement claiming the drugs Avodart and Proscar, typically used to treat benign prostate hyperplasia (prostate enlargement) in men, may increase the risks of high-grade prostate cancer.
The news came suddenly after two large clinical trials revealed the increased risks (ironically enough, both drugs were tested as a method of preventing prostate cancer in late 2010), and now individuals at the FDA are pushing the makers of Avodart and Proscar to include prostate cancer warning labels on prescription bottles.
While this news is important for individuals taking these medications for prostate enlargement issues, the announcement also comes as a surprise to hair loss patients, as the active ingredient in both Avodart and Proscar is dutasteride and finasteride (respectively).  These two compounds are used to block the action of 5-alpha-reductase enzymes – proteins responsible for converting testosterone to the hair loss inducing, dihydrotestosterone (DHT) form.
Finasteride is also the key ingredient in the hair loss drug Propecia, which is proven safe and effective for treating male pattern baldness, and although the amount of finasteride in Propecia is greatly reduced (compared to Proscar), the FDA believes it should now carry a similar warning label (although it was not one of the drugs included in the initial clinical trial).
Although the FDA seems confident in these new findings, some prominent cancer experts seem to disagree. Dr. Otis Bawley, the Chief Medical Officer and Vice President of the American Cancer Society, disagrees with the FDA findings and does not believe these drugs increase the risk of cancer.
According to Bawley, the drugs are simply responsible for shrinking the size of the prostate, which makes pre-existing tumors seem to grow larger in comparison and become easier to diagnose. Bawley does not seem to believe there is enough evidence to support the FDA claim that these drugs actually cause high-grade prostate cancer.
Additionally, Merck released a statement shortly afterward announcing that they stand behind the safety and efficacy of Proscar (5 mg finasteride) as a benign prostate hyperplasia treatment and Propecia (1 mg finasteride) as a hair loss treatment.
_______________
Blake Bloxham – formerly "Future_HT_Doc"
Editorial Assistant and Forum Co-Moderator for the Hair Transplant Network, the Hair Loss Learning Center, the Hair Loss Q&A Blog, and the Hair Restoration Forum
Follow our community on Twitter
Watch hair transplant videos on YouTube
Get Proven Hair Loss Treatments at the Best Prices by visiting our new Online Hair Loss Product Store
Technorati Tags: hair loss treatments, Propecia, finasteride, Avodart, dutasteride, cancer, FDA, hair loss, 5-alpha-reductase, dihydrotestosterone, DHT, hair loss drug, Propecia, male pattern baldness