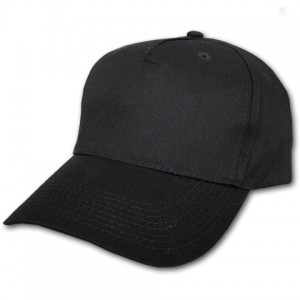 If only you hadn't worn a baseball cap to school every day your senior year, perhaps you'd still be sporting that luxurious mane that had all the cheerleaders doing backflips, right? Wrong! Wearing hats does not cause balding. This is only one of the many hair loss myths that continue to perpetuate themselves even in our era of scientific enlightenment. Let's take a look at some other popular hair loss myths:
Hair loss is inherited from mom's side of the family: Stop blaming mom! In fact, go buy her some flowers for the years of guilt she has endured. The balding gene can be inherited from either parent and can even skip a generation.
Masturbation causes hair loss: Not so. While this may indicate the need for a new hobby, rest assured that masturbation or sexual activity in general does not cause balding.
Hair length affects balding: Some men believe that wearing their hair longer will stop hair loss while others believe that shaving the head is the key to thicker regrowth. Neither of these theories is correct. The visible hair exiting the scalp is dead tissue composed of keratin. Cutting the hair shaft or allowing it to grow has absolutely no effect on the growth cycle.
Blow drying/over-styling causes balding: Excessive blow drying and use of styling products can result in dry, damaged hair. However, it should not result in permanent hair loss in an otherwise healthy individual not prone to genetic balding.
While balding in both men and women may be the result of any number of non-genetic causes including but not limited to; stress, illness, hormonal changes and aging, more often than not it's a simple matter of genetics. The catalyst for male pattern balding (androgenic alopecia) is DHT. DHT is a powerful sex hormone that, among other things, causes genetically-prone hair follicles to initiate a process of miniaturization and eventually die. Finasteride, a clinically proven and FDA approved treatment for hair loss works by inhibiting the production of DHT in the body thereby slowing the progression of male pattern balding.   To read about and debunk other falsehoods, visit our "Hair Loss Myths" section of the Hair Loss Learning Center.
David – aka TakingThePlunge
Assistant Publisher and Forum Co-Moderator for the Hair Transplant Network, the Hair Loss Learning Center, the Hair Loss Q&A Blog, and the Hair Restoration Forum
Follow our community on Twitter
Watch hair transplant videos on YouTube
Technorati Tags: balding, hair loss, male pattern balding, androgenic alopecia, DHT, Finasteride