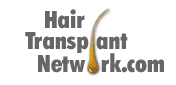 In our hair restoration forum and social community, we thoroughly evaluate all surgeons, their staff, technique, and track record before even considering them for recommendation on the Hair Transplant Network. As a part of this review process, you are invited to offer your input. Thus, we'd like your input in the potential recommendation of Dr. Carlos Wesley of New York, New York.
Dr. Wesley fellowshipped under Dr. Walter Unger and has been performing high quality hair transplants exclusively at his clinic in New York for over 4 years. He and his full time staff have the skill and experience to perform sessions up to 2500 grafts when appropriate for the patient. Dr. Wesley operates on only one patient per day.
Dr. Wesley has already received several glowing reviews on examples of his impressive hair transplant results presented on our forum.
You are encouraged to view the Potential Recommendation of Dr. Carlos Wesley to view the highlights regarding Dr. Wesley, his credentials and his patient photos.
To see our standards for recommendation, click here. To see the list of all current hair restoration physicians recommended worldwide, click here.
Onwards and Upwards,
Pat Hennessey and Bill Seemiller – Publisher and Managing Publisher of the Hair Transplant Network, the Coalition Hair Loss Learning Center, the Hair Loss Q & A Blog and the Hair Restoration Discussion Forum
—-
David – aka TakingThePlunge
Forum Co-Moderator and Editorial Assistant for the Hair Transplant Network, the Hair Loss Learning Center, the Hair Loss Q&A Blog, and the Hair Restoration Forum
Get Proven Hair Loss Treatments at the Best Prices by visiting our new Online Hair Loss Product Store
Technorati Tags: hair restoration, Hair Transplant Network, hair transplants, hair transplant, Hair Loss