As you may know, we seek the input of the members of our hair restoration community before we approve a physician for recommendation or membership in the Coalition of Independent Hair Restoration Physicians. Thus, we would like your input in considering Dr. Melike Kulahci of Istanbul, Turkey for Coalition membership.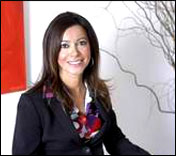 Dr. Melike Kulahci has been recommended on the Hair Transplant Network for several years and has a long standing reputation of performing quality follicular unit hair transplantation (FUT) with excellent results and standing behind her patients. Over the last year, Dr. Kulahci has demonstrated by the results she's presented on our discussion forum that her procedures and results are truly ultra refined.
Dr. Kulahci and her large, experienced staff have the skill to perform large sessions of ultra refined hair transplantation exceeding 3000 grafts and can densely pack up to 60 FU/cm2 when appropriate for the patient. She's also a long time active member of the International Society of Hair Restoration Surgery (ISHRS) and regularly hosts and attends live surgical workshops to stay on the cutting edge of hair transplant surgery.
We invite you to view her surgical procedure, results and credentials and give your input regarding Dr. Kulahci's potential Coalition membership. To view this topic, visit the "Potential Coalition Membership for Dr. Melike Kulahci of Turkey".
To see our criteria for recommendation and for Coalition membership, click here. To see the list of all current physicians recommended worldwide, click here.
Onwards and Upwards,
Pat Hennessey and Bill Seemiller – Publisher and Managing Publisher of the Hair Transplant Network, the Coalition Hair Loss Learning Center, the Hair Loss Q & A Blog and the Hair Restoration Discussion Forum
—-
David – aka TakingThePlunge
Assistant Publisher and Forum Co-Moderator for the Hair Transplant Network, the Hair Loss Learning Center, the Hair Loss Q&A Blog, and the Hair Restoration Forum
Get Proven Hair Loss Treatments at the Best Prices by visiting our new Online Hair Loss Product Store
Technorati Tags: hair restoration, Hair Transplant, follicular unit hair transplantation, FUT, hair transplantation, International Society of Hair Restoration Surgery, ISHRS