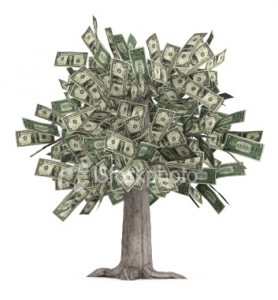 Let's face it; a hair transplant procedure is a luxury item. For the average guy or gal working to make ends meet, raise a family and prepare for the unexpected curve balls life can deliver, setting aside a few thousand dollars for a cosmetic procedure may seem an unattainable goal. Often, balding men and women desiring to take control of their hair loss simply wait and watch the years pass by hoping for "the right time" to come. Well, the right time may not be as far off as you think.
Some people choose to view surgical hair restoration as not so much an expense but an investment in themselves. If that's the case for you, then a little financial creativity may have you seriously considering hair transplant surgery sooner rather than later.
Recently, forum member "RCWest" started a thread asking members to share the methods they used to finance their hair restoration procedures. To learn how hair transplant patients faced the high cost of surgery, follow the link, How did you finance your procedure?
—-
David – aka TakingThePlunge
Assistant Publisher and Forum Co-Moderator for the Hair Transplant Network, the Hair Loss Learning Center, the Hair Loss Q&A Blog, and the Hair Restoration Forum
Follow our community on Twitter
Watch hair transplant videos on YouTube
Technorati Tags: hair transplant, balding, hair loss, hair restoration