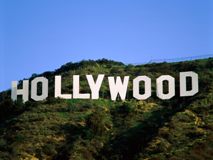 Hollywood celebrities are renowned for their ability to stay eternally young and beautiful. For most celebrities, an important aspect of this idolization is a thick, healthy "head of hair." But what happens when celebrities begin to suffer from hair loss? How do our favorite actors, singers, and reality stars stave off baldness and maintain youthful hair? And does Hollywood, in fact, possess a "secret weapon" for treating alopecia?
Recently, the Hollywood Reporter sought to answer these questions by researching the most popular hair loss treatments used by celebrities today. Not surprisingly, this inquiry led the Reporter to a number of popular treatments pioneered and practiced by many of our recommended hair restoration physicians.
The Reporter begins by discussing the growing efficacy and popularity of Follicular Unit Extraction (FUE). The Hollywood Reporter cites the minimally invasive nature, decreased post-surgical downtime, and natural results as reasons for the increasing popularity of FUE among celebrity hair loss sufferers. The article delves further into FUE by discussing popular adjunct FUE-based procedures like body hair transplantation or BHT. Because of his expertise in body hair transplantation, recommended physician Dr. Sanusi Umar, and his work with leg hair and nape hair (from the back of the neck), is featured prominently in the BHT discussion.
Next, the Reporter examines another popular celebrity hair loss treatment: Scalp Micropigmentation (SMP). The article mentions the increasing popularity of SMP as a method for camouflaging existing scalp scars and creating the illusion of the "buzzed" hair style popularized by actors like Jamie Foxx and Vin Diesel. The Reporter discusses SMP with practitioners from Dr. William Rassman's clinic (New Hair Institute), who note an increase in the popularity of SMP among celebrity and non-celebrity patients alike.
The Reporter further mentions several "future hair loss treatments," like injectable solutions, and reminds readers of the value of current proven treatments like minoxidil (Rogaine) and finasteride (Propecia) as well.
Though the Hollywood Report fails to uncover a – likely non-existent – celebrity hair restoration secret, it does succeed in discussing some of the effective treatments available to all hair loss sufferers today! Congratulations to Dr. Umar and Dr. Rassman for their contributions to the article!
_________
Blake – aka Future_HT_Doc
Editorial Assistant and Forum Co-Moderator for the Hair Transplant Network, the Hair Loss Learning
Center, the Hair Loss Q&A Blog, and the Hair Restoration Forum
Follow our community on Twitter
Watch hair transplant videos on YouTube
Technorati Tags: hair loss, Hollywood, alopecia, hair loss treatments, hair restoration physicians, Follicular Unit Extraction, FUE, celebrity hair loss, body hair transplantation, BHT, Sanusi Umar, Scalp Micropigmentation, SMP, Jamie Foxx, Vin Diesel, future hair loss treatments, minoxidil, Rogaine, finasteride, Propecia