The following article was presented on our Hair Restoration Social Community and Discussion Forums by forum member "TM", Marketing Manager for Dr. Melike Kulahci.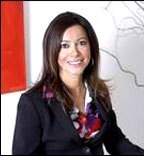 Each year, the International Society of Hair Restoration Surgery (ISHRS) invites a member who lives outside of the United States to organize a seminar in order to share his/her own hair restoration clinic's research. This year, that honor was bestowed upon Dr. Melike Kulahci of Istanbul, Turkey. Dr. Kulahci is an ISHRS board member.
The Next Big Thing Conference, hosted by Dr. Kulahci, gathered together many of the most prominent names in the study and treatment of hair loss to share the latest developments in hair transplantation technology including; the latest improvements in follicular unit extraction (FUE) with live demonstrations; hair multiplication or cloning; platelet rich plasma (PRP) and the use of ACell and lasers in hair transplant surgery among other topics.  You can view a video promo of the conference below.
The conference included live surgery demonstrations and presentations by several world renowned hair restoration surgeons including; Dr. Jerry Cooley, Dr. Bessam Farjo, Dr. Robert Haber, Dr. Ron Shapiro, Dr. Jerry Wong and Transmed Medical Director Dr. Melike Kulahci.
With 98 surgeons from 32 countries in attendance, 5 live surgical demonstrations and 9 presentations performed, the TNBT Conference hosted by Dr. Kulahci created a strong platform with which to carry these advances in hair transplantation to the next level.
If you have questions or comments regarding the events of this conference, you are encouraged to join the discussion, TNBT_The Next Big Thing on our Hair Restoration Forum and Social Network.
—-
David (TakingThePlunge) Forum Co-Moderator and Editorial Assistant for the Hair Restoration Forum and Social Network, the Coalition Hair Loss Learning Center, and the Hair Loss Q & A Blog.
Get Proven Hair Loss Treatments at the Best Prices by visiting our new Online Hair Loss Product Store
Technorati Tags: International Society of Hair Restoration Surgery, ISHRS, hair restoration, Dr. Melike Kulahci, hair loss, hair transplantation, follicular unit extraction, FUE, hair multiplication, platelet rich plasma, PRP, ACell, hair transplant