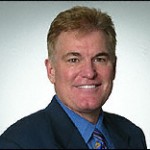 Dr. Joseph Williams is an upstanding member of the Coalition of Independent Hair Restoration Physicians and performs world class hair transplants in Las Vegas, Nevada.  We are pleased to announce that Dr. Williams has recently opened up a new hair transplant clinic in California in order to provide hair loss suffering men and women of the Santa Barbara area with ultra refined follicular unit hair transplant surgery.
Dr. Joseph Williams isn't as well known by members of our hair loss forum as other leading hair transplant surgeons.  However, his dedication and passion for performing state of the art hair restoration is second to none, as is his results.
For those considering hair transplant surgery in Montecito and the Santa Barbara areas, you are encouraged to consult with Dr. Joseph Williams at his new hair restoration clinic in Montecito, California.  You can find information regarding how to contact and schedule with him at his new clinic below.
Coast Village Plaza
1187 Coast Village Road Suite # 8
Montecito, CA 93108
Phone: 805-969-6069
For more information about Dr. Williams experience, technique and to view examples of his hair transplant results, visit his Coalition profile.
___________
Bill Seemiller
Managing Publisher of the Hair Transplant Network, the Hair Loss Learning Center, the Hair Loss Q&A Blog, and the Hair Restoration Forum
Follow our community on Twitter, Facebook and YouTube
Watch hair transplant videos on YouTube
Technorati Tags: Dr. Joseph Williams, Coalition of Independent Hair Restoration Physicians, hair transplants, hair loss, Santa Barbara, ultra refined follicular unit hair transplant surgery, hair loss forum, hair transplant surgeons, hair restoration