This question, answered by Coalition hair transplant surgeon Dr. Glenn Charles, was asked by a member of our Hair Loss Social Community and Discussion Forums:
I've noticed during follicular unit transplantation (FUT) surgeries a strip that can be over a centimeter wide is removed from the back of the scalp. Because of this, I'm wondering if closing this significant incision site can potentially pull the hairline back further and make the scalp tighter?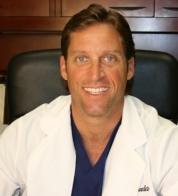 Most of the "pull and stretch" associated with scalp laxity and the tissue removed during the hair restoration surgery comes from the back of the neck area and not the forehead. Unfortunately, you will not get a face lift in addition to the hair transplant.
Some patients in time can almost return to normal laxity, meaning the "looseness" of the scalp is almost the same as it was before the procedure. However, in many cases after a hair loss patient has had several procedures there is a decrease in laxity of the donor area (meaning the scalp could be a bit tighter, but unlikely noticeable to the patient).
Scalp stretching exercises can be used in tighter scalps to improve laxity in the donor area prior to having hair transplantation  surgery to potentially avoid some of this issues.
Dr. Glenn M. Charles
_______________
Blake – aka Future_HT_Doc
Editorial Assistant and Forum Co-Moderator for the Hair Transplant Network, the Hair Loss Learning Center, the Hair Loss Q&A Blog, and the Hair Restoration Forum
Follow our community on Twitter
Watch hair transplant videos on YouTube
Get Proven Hair Loss Treatments at the Best Prices by visiting our new Online Hair Loss Product Store
Technorati Tags: hair transplant surgeon, Hair Loss, follicular unit transplantation, FUT, hairline, hair restoration, hair transplant, hair loss patient, hair transplantation