This hair loss question was answered by Dr. Glenn Charles of Florida who is a member of the Coalition of Independent Hair Restoration Physicians. His professional answer is below.
I'm 2 months post-op from my hair transplant. Most of the transplanted hair has fallen out, but some is still there. It is neither growing nor falling out. It is practically at the same length as it was initially. Is this normal?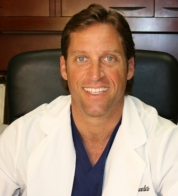 The transplanted hair follicles often do grow a little bit before they fall out. However, sometimes the hair is stunted and has a longer delay before it either falls out or starts growing. In most cases these hairs will eventually go through the normal hair growth cycles. No sense in worrying at this point.
Glenn M. Charles, D.O.
—-
David – aka TakingThePlunge
Assistant Publisher and Forum Co-Moderator for the Hair Transplant Network, the Hair Loss Learning Center, the Hair Loss Q&A Blog, and the Hair Restoration Forum
Follow our community on Twitter
Watch hair transplant videos on YouTube
Technorati Tags: hair transplant, transplanted hair, hair growth