This question, asked by a member of our Hair Loss Social Community and Discussion Forums, was answered by Coalition hair transplant surgeon Dr. Glenn Charles:
In my research, I have noticed that the hair restoration physicians who perform sagittal incisions do sessions averaging about 2500 grafts and then want you to come in later for further surgeries. Those who do lateral slit incisions average about 4,500 grafts in only one hair transplant surgery. What is everybody's preference? Has anyone done both?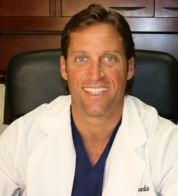 Both the sagittal and coronal slit have their place in hair transplantation. I often use combinations and have done very large cases using both methods. It should really depend on the individual factors of the case including, but not limited to, the type of hair the patient has, existing hair that the doctor needs to avoid damaging and the number of grafts per sq cm being placed.
Dr. Glenn Charles
—-
David (TakingThePlunge) Forum Co-Moderator and Editorial Assistant for the Hair Restoration Forum and Social Network, the Coalition Hair Loss Learning Center, and the Hair Loss Q & A Blog.
Get Proven Hair Loss Treatments at the Best Prices by visiting our new Online Hair Loss Product Store
Technorati Tags: Hair Loss, hair restoration, hair transplant, hair transplantation