This information was presented on our hair loss social community and discussion forums by Billena – Media Assistant for recommended hair transplant surgeon Dr. Carlos K. Wesley:
This patient underwent a hair transplant with Coalition hair restoration physician Dr. Carlos Wesley just over 10 years ago. As he was a revision of a prior surgery and desired more density and a healthier looking hairline, a combination of follicular unit strip surgery (FUSS) and follicular unit extraction (FUE) were performed.
With the strip yielding only 1283 grafts due to the tightness of the scalp, an additional 748 grafts were harvested with FUE (both scalp and beard) in order to improve the overall fullness.
The patient returned to see Dr. Wesley about a decade after the procedure was performed and can be seen in the accompanying images.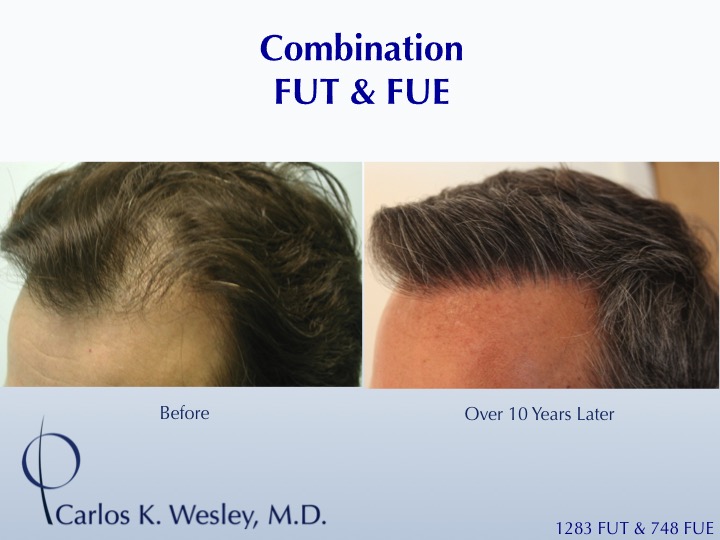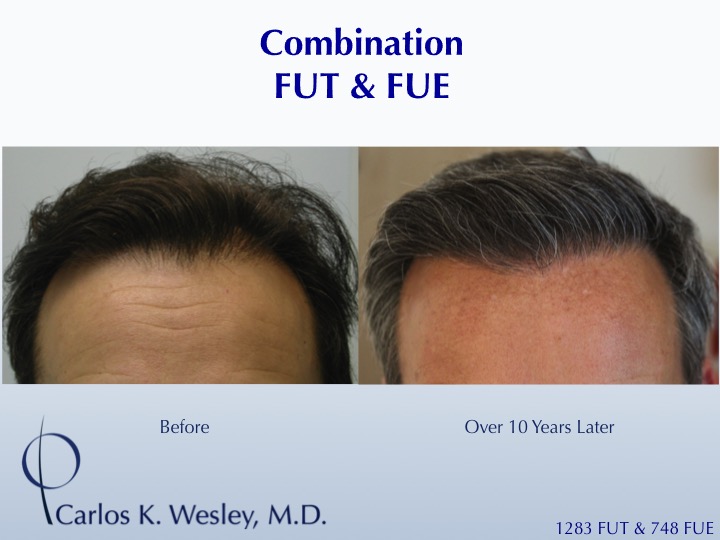 Billena
Media Assistant for Dr. Carlos K. Wesley
—-
David
Editorial Assistant and Forum Co-Moderator for the Hair Transplant Network, the Coalition Hair Loss Learning Center, and the Hair Loss Q & A Blog.
To share ideas with other hair loss sufferers visit the hair loss forum  and social community