For a number of years, interested hair loss sufferers have accused hair transplant surgeons of enhancing the appearance of online results by utilizing a "comb over" hair style in post-operative images. According to hair restoration physicians and clinic representatives, these allegations are simply untrue. However, a few weary or curious patients feel differently and believe this styling choice is purposely used to enhance post-operative images and create the illusion of thicker hair transplantation results.
Knowing this, several important questions arise: do hair transplant surgeons use comb over styling to make post-operative results appear more dense? Should patients be aware of this phenomenon while researching surgical hair restoration?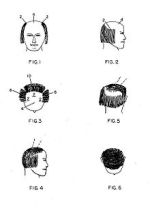 According to Wikipedia, a comb over "is a hairstyle worn by bald or balding men in which the hair on one side of the head is grown long and then combed over the bald area to minimize the display of baldness." In theory, a comb over is simply a hair style that helps hair loss sufferers both hide baldness and create the illusion of hair. Although there is nothing wrong with an individual choosing to style their hair in this manner, it's not difficult to understand why it could be problematic for a hair transplant surgeon to be accused of "doctoring" results via a hair style that hides hair loss. So, is this a method hair transplant surgeons use to increase post-operative results?
While the natural "layering" of hair (hair that overlaps other hair making hair appear thicker) occurs even in men with a full head of hair, today's state of the art hair transplant surgeons do not cover bald/balding areas via the "comb over" effect.  The reality is, transplanted hair really grows and looks just like natural hair.
In most cases, hair transplant surgeons have no control and provide little input as to how patients should style their hair during the pre-operative or post-operative imaging sessions. Having said that, according to various clinic representatives, the "parted" hair style, which is the style mimicked with the comb over, is the most popular among consulting patients. Because of this, it's naturally going to be the most utilized hair style used by patients returning for post-operative images as well. Although hair transplant physicians don't control how a patient styles his/her hair, patients are advised to find a style that best suits them and their results.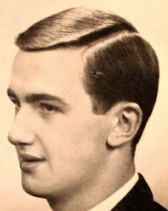 In general, the "parted" hair style utilized by a large number of hair transplant patients does help create the "illusion" of greater density due to the layering affect. By parting the hair near the side of the scalp and layering the rest of the hair on top, it creates a cumulative effect and makes the overall density appear greater.  The "layering" affect however, does promote overall fullness regardless of hairstyle and the true results of hair transplantation enables most patients to style their hair a number of ways.
So should hair transplant patients be concerned about limited hair styling options?   Ultimately, some hair styles may be more suitable than others.  However, as long as patients select a qualified and ethical hair transplant surgeon after carefully reviewing their work and viewing dozens of impressive results, patients can be assured that the results will look natural and they won't have to utilize the notorious comb over.
_______________
Blake Bloxham – formerly "Future_HT_Doc"
Editorial Assistant and Forum Co-Moderator for the Hair Transplant Network, the Hair Loss Learning Center, the Hair Loss Q&A Blog, and the Hair Restoration Forum
Follow our community on Twitter
Watch hair transplant videos on YouTube
Technorati Tags: hair loss, hair transplant, comb over, hair restoration, hair transplantation, hair transplant surgeons, surgical hair restoration, balding, hair loss sufferers