After hair transplant surgery, do you need to take hair loss treatments forever or just until the transplanted hair grows?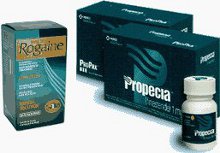 For most men, hair loss is progressive. For example, a 30 year old Norwood II or III may very well progress to a V, VI or even VII in some cases. Thus, it's important that anyone (especially younger patients) take steps to medically stabilize their hair loss in order to preserve their existing hair for as long as possible.
To answer your question then, most reputable hair transplant surgeons will recommend that patients who choose to undergo hair restoration surgery use Rogaine (minoxidil) and/or Propecia (finasteride) indefinitely. Does this mean forever? Yes, for the foreseeable future until a better option comes along. At the moment, these two drugs are the only clinically proven and FDA approved medical hair loss treatments for androgenic alopecia.
Using these treatments is not mandatory but those who choose surgery without drugs should understand the risks of advancing hair loss and what that means in terms of subsequent procedures and the potential for running of donor hair to address future balding.
—-
David (TakingThePlunge)
Editorial Assistant and Forum Co-Moderator for the Hair Transplant Network, the Coalition Hair Loss Learning Center, and the Hair Loss Q & A Blog.
To share ideas with other hair loss sufferers visit the hair loss forum and social community
Technorati Tags: hair transplant, hair loss, Norwood, hair restoration, Rogaine, minoxidil, Propecia, finasteride, hair loss treatments, androgenic alopecia, balding