This question, asked by a member of our Hair Loss Social Community and Discussion Forums, was answered by Coalition hair transplant surgeon Dr. Glenn Charles:
Does every hair restoration physician who knows the trichophytic closure use this? If not, why?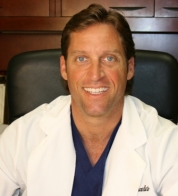 There are several different ways to suture the donor wound in a hair transplantation procedure. Some doctors have tried the trichophytic closure and did not get as good of a result as they did with their previous technique. It is the kind of technique that, if not done properly, may lead to more problems later on. Others feel that if a patient is likely to need several procedures that the trichophytic closure should only used on the final surgery. There are some two layer closures being used in hair transplant surgery today that leave a donor scar that is very difficult to find.
Dr. Glenn Charles
—–
David (TakingThePlunge) Forum Co-Moderator and Editorial Assistant for the Hair Restoration Forum and Social Network, the Coalition Hair Loss Learning Center, and the Hair Loss Q & A Blog.
Get Proven Hair Loss Treatments at the Best Prices by visiting our new Online Hair Loss Product Store
Technorati Tags: Hair Loss, hair restoration, trichophytic closure, hair transplantation, hair transplant