This question, asked by a member of our hair loss social community and discussion forums, was answered by "sl" – a clinic representative for Coalition hair transplant surgeon Dr. Christian Bisanga.
I had a hair transplant 3 years ago in the frontal region and was pretty satisfied. A week ago I decided to have a second transplant in the middle part of my head. The transplanted hair after my first hair transplant seems to be damaged and looks much thinner than it did prior to my second transplant a week ago. I've read about shock loss and I'm just curious if anyone else has experienced this and knows if the original transplanted hair from the first procedure will eventually come back looking the way it was.

The second procedure was follicular unit extraction (FUE) and the first one was a strip. The second procedure has gone much better in terms of recovery but I'm just freaking out a little at all the hair loss from the first transplant.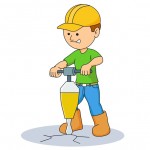 Congratulations on the surgery! Not sure if your first surgery area was reinforced or if a new area was done, how much they blended into the first area etc, photos would be good to see.
Usually there is some crossover work into the first surgery and the hair restoration physician will be careful to place grafts amongst the first surgery without damaging the hair there. They will inject to numb and raise the skin up for recipient sites to be cut and it is possible you could have some shock loss from the injections. Also, some will use epinephrine or similar and it can contribute to shock loss but very likely to be temporary for transplanted hair that should be of good quality.
So, at this point doesn't sound like an issue and the hair will usually grow back in if indeed it is shocked.
Your hair transplant surgeon likely used magnification also and would have been able to avoid damaging your pretreated area.
Make sure to contact your clinic for concerns and see what they say but it does sound like you have had shock loss and this is not uncommon and your clinic should be able to advise on the use of Rogaine (minoxidil) etc. to help hair growth come back in.
"sl" – Representative for Dr. Christian Bisanga
—-
David
Technorati Tags: hair transplant, shock loss, follicular unit extraction, FUE, hair loss, hair restoration, Rogaine, minoxidil, hair growth