The following thorough response to a question from the Hair Restoration Social Community and Discussion Forums, was written by forum member "Gillenator".
So this morning, after a shower, I found a graft. There is a hair coming out of the thicker end of the white thing. It's definitely a graft, and the white thing is obviously the dead skin.

There was no blood. The only way I can explain it myself is that it had been in my hair since the hair transplant and I found it today, but it had been out a while. Otherwise there would be blood, right? Or is it possible for dead grafts to still be anchored in the scalp and then eventually come out?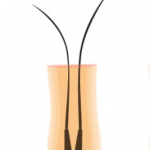 It's unusual to lose a follicular unit graft 13 days after hair restoration surgery. And, it's true that when a complete graft does come out in whole, there is a steady stream of blood that oozes from the recipient site where the graft was placed. So, if you did not see a strong trickle or stream of blood oozing down your scalp, you have nothing to worry about.
Conversely, dead graft tissue (crusting) does shed roughly 2-4 weeks post-op.
Gillenator
Supporting Hair Restoration Physicians: Dr. Glenn Charles, Boca Raton, FL – Dr. Jerry Cooley, Charlotte, NC – Dr. Jim Harris, Denver, CO – Dr. Robert True & Dr. Robert Dorin, New York, NY
—-
David
Editorial Assistant and Forum Co-Moderator for the Hair Transplant Network, the Coalition Hair Loss Learning Center, and the Hair Loss Q & A Blog.
Technorati Tags: hair transplant, follicular unit, hair restoration