Although  modern hair transplantation continues evolving and demonstrating the capacity for "bigger and better" results, it's important to remember that each hair restoration procedure still involves a certain range of limitations and restrictions. Because of this, hair transplant surgeons and patients need to design and execute cases that meet a reasonable level of expectation while still creating a dense and natural result.
However, according to Spex, a senior member at our Hair Loss Discussion Forums and Social Network and consultant to Dr. Alan Feller and Dr. William Lindsey, both patients and providers sometimes lose sight of working toward what patients "need" and, instead, focus on what they "want:"
I just want to share something very important !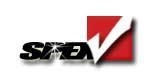 I am seeing only too regularly many individuals dismissing the actual FACTS of hair transplantation and choosing to ignore the potential limitations and risks involved, as they just get so tunnel visioned into thinking they will be absolutely fine to forge ahead with a transplant  based on what they WANT rather than what they  NEED.
Often, it seems as if hair loss patients base expectations solely upon what they have seen or heard is theoretically possible, and ignore the limitations and various actual variables that reside. They want the full coverage, no scar, no shock loss, but ignore the fact that each individual has their own variables and limitations and proceed anyway in the sheer hope they can get what they want.
Even though advised by certain credible sources against a hair transplant procedure  altogether in some cases.
Patients need to be aware of what it is they NEED – not what THEY want (if they want to avoid serious short-term and long-term issues).
For example, a patient kept emailing me telling me he wanted 4000+ grafts in one session and wanted the entire top of his head addressed even though hair loss was minimal throughout – a diffuse thinner.
He ignored advice that surgery was not a good idea at all and that he should be aware of the limitations and the potential consequences of going for surgery, especially so aggressively, as it truly was not appropriate for him.  I informed him the larger you go the higher the risk of scaring too, but this advice didn't seem to sink in.
He ignored the advice and had a session with a clinic based on what he wanted to hear and ended up getting 3500 grafts 12 months ago.
The patient 12 months on has limited to no growth, a large wide 1cm scar and permanent shock loss throughout the entire top of his head. Definitely an unfortunate result, and one that we don't feel is deserved by any patient, but a cautionary tale and something for all hair loss patients to keep in mind:
Need and want.
-Spex
_______________
Blake – aka Future_HT_Doc
Editorial Assistant and Forum Co-Moderator for the Hair Transplant Network, the Hair Loss Learning Center, the Hair Loss Q&A Blog, and the Hair Restoration Forum
Follow our community on Twitter
Watch hair transplant videos on YouTube
Get Proven Hair Loss Treatments at the Best Prices by visiting our new Online Hair Loss Product Store
Technorati Tags: hair transplantation, hair restoration, hair transplant, Hair Loss, hair loss patients, hair transplant procedure