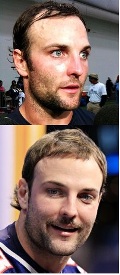 Former New England Patriot and current Denver Broncos wide receiver Wes Walker made sport news headlines last week by revealing he underwent hair transplant surgery in 2012.
After dealing with hair loss for quite some time, Walker grew tired of his condition and decided to seek surgical hair restoration. However, unlike some public figures – who try and hide their hair transplant work – Walker proudly admitted to undergoing surgery and questioned why others don't do the same.
While Walker is "absolutely proud" of his decision to undergo hair restoration surgery and "doesn't understand why people are so ashamed of doing it," he did receive some interesting responses from his Broncos teammates. According to Walker, many of his teammates initially gave him a "hard time" about the procedure. However, Walker got the last laugh, as many of these same teammates later pulled him aside and "asked for the hair transplant surgeon's phone number" to see about undergoing surgery themselves!
While on the subject of hair surgery, Walker was asked about Patriot ex-teammate Tom Brady and the rumors of his own hair procedure, and simply replied: "he tells me he didn't, and I tend to believe him."
We'd like to congratulate Wes Walker on his decision to undergo hair transplantation and his open and honest discussion of his own hair loss journey!
_______
Blake Bloxham – formerly "Future_HT_Doc"
Editorial Assistant and Forum Co-Moderator for the Hair Transplant Network, the Hair Loss Learning
Center, the Hair Loss Q&A Blog, and the Hair Restoration Forum
Follow our community on Twitter
Watch hair transplant videos on YouTube
Technorati Tags: Wes Walker, hair transplant surgery, hair loss, hair restoration, hair transplant, hair restoration surgery, hair transplant surgeon's, hair surgery, Tom Brady, hair procedure, hair transplantation