I would like to have a hair transplant to thicken and define my mustache. What would the price and the time of healing be? Please provide details.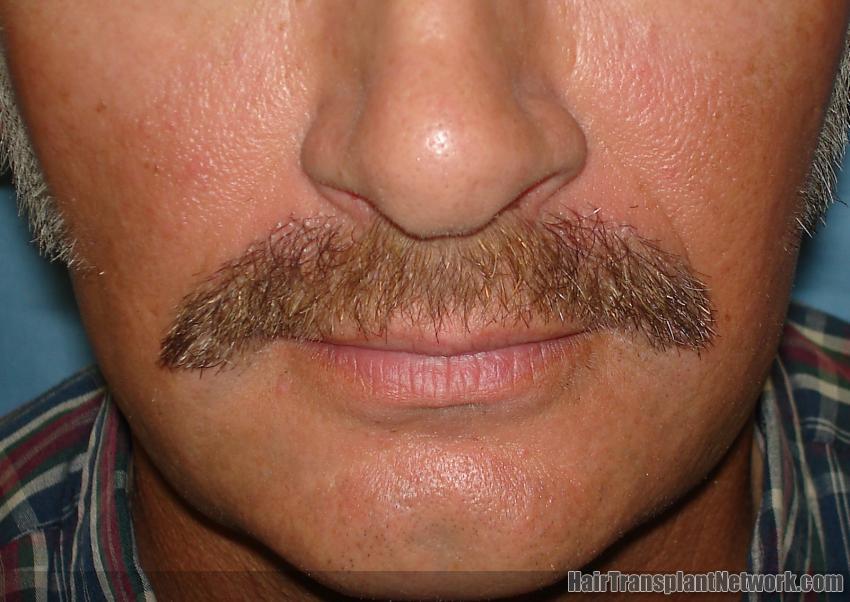 It's difficult to say how much your mustache transplant might cost. It depends on a number of factors including the number of grafts you require, the clinic you choose and how the grafts are harvested.
Here is an example of a mustache restoration by recommended hair transplant surgeon Dr. William Parsley that required 400 follicular unit grafts:
Mustache Transplant by Dr. Parsley
I suggest consulting our interactive map to find a recommended hair restoration clinic or clinics near you. They will be able to provide you with the specific information you need.
—-
David (TakingThePlunge)
Editorial Assistant and Forum Co-Moderator for the Hair Transplant Network, the Coalition Hair Loss Learning Center, and the Hair Loss Q & A Blog.
To share ideas with other hair loss sufferers visit the hair loss forum and social community
Technorati Tags: hair transplant, follicular unit, hair restoration