This question, from a member of our hair loss social community and discussion forums, was answered by Coalition hair transplant surgeon Dr. Glenn Charles:

Is chest hair or beard hair better for body hair transplantation? Beard hair is coarse and curly unlike scalp hair. Yet, chest and leg hair is fine and straight.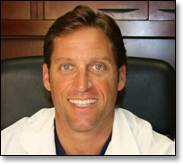 It really depends on the type of hair the patient has on their scalp to begin with.
I still think body hair transplants (BHT), in general, are more of a last resort when there is no scalp hair available for hair restoration surgery.
Dr. Glenn Charles
—-
David (TakingThePlunge)
Editorial Assistant and Forum Co-Moderator for the Hair Transplant Network, the Coalition Hair Loss Learning Center, and the Hair Loss Q & A Blog.
To share ideas with other hair loss sufferers visit the hair loss forum and social community.
Technorati Tags: hair loss, hair transplant, body hair transplantation, hair transplants, BHT, hair restoration