Is there a 2% Rogaine Foam for Women or can I use regular strength Men's Rogaine Foam?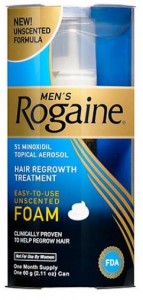 Unfortunately, there is currently no 2% Rogaine Foam for women. However, you may wish to try the 5% foam. 5% minoxidil is not only safe for use by women but many hair loss experts recommend it for their balding female patients as it is proven to be more effective than the 2% solution.
It is important to note that the higher dose also carries a greater risk of side effects such as increased facial hair growth and scalp irritation.
—-
David (TakingThePlunge) Forum Co-Moderator and Editorial Assistant for the Hair Restoration Forum and Social Network, the Coalition Hair Loss Learning Center, and the Hair Loss Q & A Blog.
Get Proven Hair Loss Treatments at the Best Prices by visiting our new Online Hair Loss Product Store