This question comes from a member of our hair loss social community and discussion forums: 
I recently had blood tests done by my doctor's office and was told I have low red blood cell levels (anemia). My doctor thinks it is caused by the Propecia (finasteride) I take for hair loss. Is this possible? Can Propecia cause low red blood cell levels?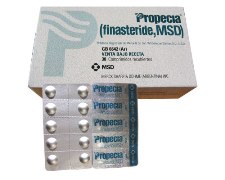 In a past review, a group evaluated approximately 4,000 patients taking Propecia for side effects. The team found that 2 of the 4,000 (0.05%) participants suffered from anemia (low red blood cell/hemoglobin counts). What's more, these individuals suffered from a specific type of anemia called aplastic anemia, which causes a decrease in all bone marrow produced blood cells – white blood cells, red blood cells, and platelets.
The chances are quite slim, but it seems like Propecia could (theoretically) cause low red blood cell, white blood cell, and platelet counts. However, it is difficult to conclusively state that any medical condition could be caused solely by finasteride, and this is why consulting with a trusted physician is extremely important. Remember, any health concerns or possible side effects from medications should be thoroughly discussed and reviewed with the doctor who prescribed the medication. It is best to follow the physician's advice concerning any medication changes and repeat testing. 
____________
Blake Bloxham – formerly "Future_HT_Doc"
Editorial Assistant and Forum Co-Moderator for the Hair Transplant Network, the Hair Loss Learning
Center, the Hair Loss Q&A Blog, and the Hair Restoration Forum
Follow our community on Twitter
Watch hair transplant videos on YouTube
Technorati Tags: hair loss, blood test, low red blood cell, anemia, Propecia, finasteride, aplastic anemia