This question, asked by a member of our Hair Loss Social Community and Discussion Forums, was answered by Coalition hair transplant surgeon Dr. Glenn Charles:
I am someone who liked (yes, all in the past…when I had a head full of beautiful hair) to try different styles on my hair. Some used to come out good while some didn't look good. I experimented with different types of hair parting, styles and lengths. All along, I had many friends advising me that too much change in terms of combing hair and the changing angles affects the hair roots in a negative way and that there could be too much pressure on the roots causing them to become weak and resulting in balding.

Now, the simple question is…how much of such a claim is true? Can too much styling (I am not even referring to hair products here, just the way you comb and style your hair) lead to hair loss?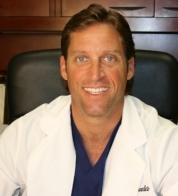 I do not think changing hairstyles and hair directions actually causes hair loss. If extreme pulling of the hair is used to create a specific hairstyle that could potentially cause a type of traction alopecia.
Over use of chemicals, dyes, or excessive heat can cause damage and have a negative effect on the quality of a person's hair. These types of traumas, occurring over extended periods of time, could cause irreversible damage. In the short term most of the damage would be temporary.
Dr. Glenn Charles
____
David (TakingThePlunge) – Forum Co-Moderator and Editorial Assistant for the Hair Restoration Forum and Social Network, the Coalition Hair Loss Learning Center, and the Hair Loss Q & A Blog.
Get Proven Hair Loss Treatments at the Best Prices by visiting our new Online Hair Loss Product Store
Technorati Tags: balding, hair loss, traction alopecia