This question, from a member of our hair losssocial community and discussion forums, was answered by Coalition hair transplant surgeon Dr. Glenn Charles:
Can anyone wear their hair short after a hair transplant? It seems a lot of people who have had hair transplants wear their hair long. A lot of what I see is a curtain of hair or come over look.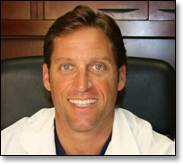 It really depends on the patient's current hair situation heading into the procedure, what they feel comfortable with and if they intend on trying to camouflage the hair restoration post-op  as much as possible.
Some patients are lucky and work from home, can take time off work or can wear a hat for 7-10 days.
Dr. Glenn Charles
—-
David (TakingThePlunge)
Technorati Tags: hair loss, hair transplant, hair transplants, hair restoration