Is there any harm using Caboki as a cover up until I start seeing some hair growth? I didn't use Caboki nearly 3 weeks after my hair transplant.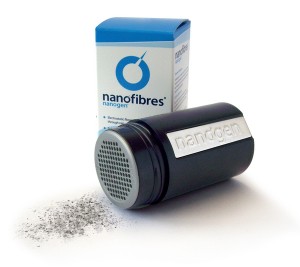 Like Toppik and Nanogen, Caboki is a shake on, fiber type hair loss concealer. According to Caboki's website, the product is "made of natural fibers from plants" and "free of animal ingredients, synthetic dyes, fillers and preservatives" making it safe for even sensitive scalps.
Generally speaking, it's safe to apply this type of concealer ten days after hair transplant surgery, when the follicular unit grafts are firmly anchored. However, it's always a good idea to check with your hair restoration physician for specific aftercare instructions.
Makeup style concealers such as DermMatch, on the other hand, may cause complications and inhibit hair growth after surgery. Some hair transplant surgeons recommend waiting 4 to six months before applying this type of concealer.
David (TakingThePlunge)
Editorial Assistant and Forum Co-Moderator for the Hair Transplant Network, the Coalition Hair Loss Learning Center, and the Hair Loss Q & A Blog.
To share ideas with other hair loss sufferers visit the hair loss forum and social community.
Technorati Tags: hair growth, hair transplant, Toppik, Nanogen, Caboki, hair loss, follicular unit, hair restoration, DermMatch