This question, from a member of our Hair Loss Social Community and Discussion Forums, was answered by Dr. Jerry Cooley of Charlotte, NC who is a member of the Coalition of Independent Hair Restoration Physicians.
Dr. Cooley, I had follicular unit strip surgery (FUSS) with you back in April, and at that time, I said I wanted to get as much as I could as I hoped it would be the last one I would do (because I really don't know how much more could be done, given the two 500 graft procedures I had back in the 1990's). If at some point in the future I wanted one more procedure, would you recommend follicular unit extraction (FUE) or another strip hair transplant for my situation?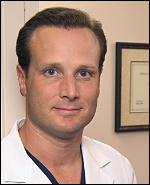 Great question! In my practice, helping a patient decide on FUE vs FUSS involves weighing several factors. Most of my patients wear medium length hair and place a premium on being able to get back to work in a week and, since we generally don't shave donor or recipient, this is very realistic.
If my patient wears their hair very short anyway and wants to avoid any chance of a noticeable linear scar, then FUE is the best bet. For someone who has had prior procedures, scalp laxity is a big factor. Minimal scalp laxity may push us toward FUE. On the other hand, if you healed well from the last procedure and have decent remaining laxity, another strip procedure would be the way to go.
And, maybe when everything from this procedure grows in, you'll be satisfied with the results and you'll forget about your hair and this will be a non-issue. Good luck!
Dr. Jerry Cooley, MD
—-
David (TakingThePlunge)
Editorial Assistant and Forum Co-Moderator for the Hair Transplant Network, the Coalition Hair Loss Learning Center, and the Hair Loss Q & A Blog.
To share ideas with other hair loss sufferers visit the hair loss forum and social community.
Technorati Tags: Hair Loss, follicular unit strip surgery, FUSS, follicular unit extraction, FUE, hair transplant